It's official kids, November, the month of the moustache, is going to be my month of the moustache as well. I am taking part in the fundraising event known as Movember (http://au.movember.com/) in which i will rejoice in the god given right of growing a porn star moustache. Movember is an international cause to raise money and awareness for Prostate Cancer and Male Depression. Time to get involved!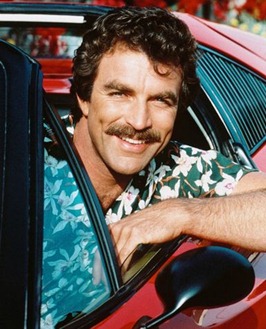 Its not every day you get to be involved in something so epic so I'm quite excited. I've been wanting to contribute to society in some other way than making websites and this is a great chance.
The unknown
One of the things i found so amazing about Movember's main charity causes – Prostate Cancer – is just how little publicity it gets in every day society when compared to its female counter part, Breast cancer.
Prostate cancer is the most common type of cancer that afflicts Australian men and the second highest cause of cancer deaths in men. Each year in Australia, close to 3000 men die of prostate cancer - equal to the number of women who die from breast cancer annually. Around 18,700 new cases are diagnosed in Australia every year.
This means that there are thousands of men out there that aren't making much noise about their illness or asking for help and attention. Like most things, talking about an illness is not considered a good male trait in society. While this masculine trend may continue for some time into the future, it is sad to know that their are a lot of men suffering silently.
One in 9 men in Australia will develop prostate cancer in their lifetime. This is a crazy statistic. Lets say that again.
One in 9 men men in Australia will develop prostate cancer
This means that if you went to school or uni with a group of say 30 guys, 3 of them will get prostate cancer. This means you are going to be the odd one out if you don't know someone who gets it.
What's even more crazy is the fact that prostate cancer has a cure rate of over 90% if found early. This means that if us stubborn bastards can actually get off our asses and get to a doctor, we actually have a good chance of survival. So why do so many people still die every year?
I don't know, but I'm going to do my best to raise awareness of this cause so that maybe some men don't have to suffer in future.
If you would like to donate to Movemeber either contact me using the form on this site, email me (doug[at]diaryofaninja.com) or donate directly using my Movember Mospace page:
http://au.movember.com/mospace/49226
I will try and post pics as my mo progresses :-)