After my recent service roll-up for Exchange 2010 users who were homed on one of my servers where unable to set their out-of-office replies on. After some quick troubleshooting it would appear that the service roll-up had reset some of the permissions on some of my Exchange IIS virtual directories.

Finding the problem
When opening a mailbox homed on an Exchange 2007/2010 server, Outlook will use auto-discovery services provided by your Client Access server to configure its Out-of-Office settings.
1. Check if your outlook client is connected using RPC or RPC/HTTP
To check how your client is connected to exchange, you can right-click the Outlook icon located in your system tray while holding CTRL, and select Connection Status. This should bring up the window below: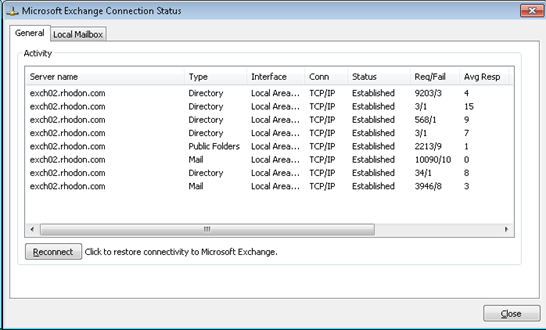 I'm connected here using TCP/IP, and not using HTTPs.
2. Check which URL your Outlook client is using to configure the Out of office replies!
When you hold down CTRL and right-click on the Outlook icon in your system tray, you can select "Test E-mail AutoConfiguration"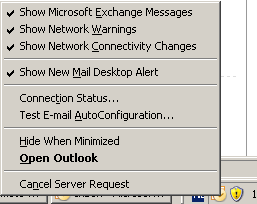 When you've selected this the window below will show. Enter the email address and password your testing with. As we are only checking native exchange accounts untick the "GuessSmart" checkboxes.

After clicking Test, you will get the URL used to configure OOF, as shown below.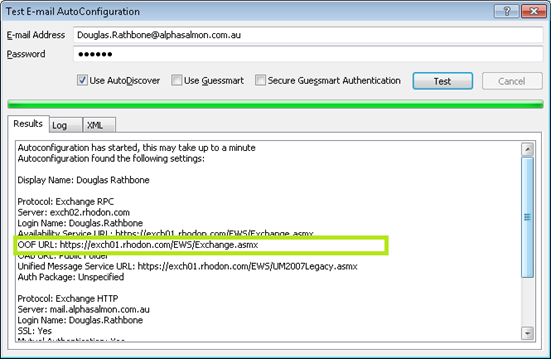 Now that you know the URL to the exchange web service for this user, you can try and contact it, by simply entering the URL in a browser window and see if you can get through.
Fixing issues
In my case i was originally getting 403 unauthorised errors. This meant that i had the authentication properties on the EWS virtual folder of this client access server – a quick tweak to allow windows authentication and i was on my way.
My new response when accessing this URL is shown below (this is what it should look like):